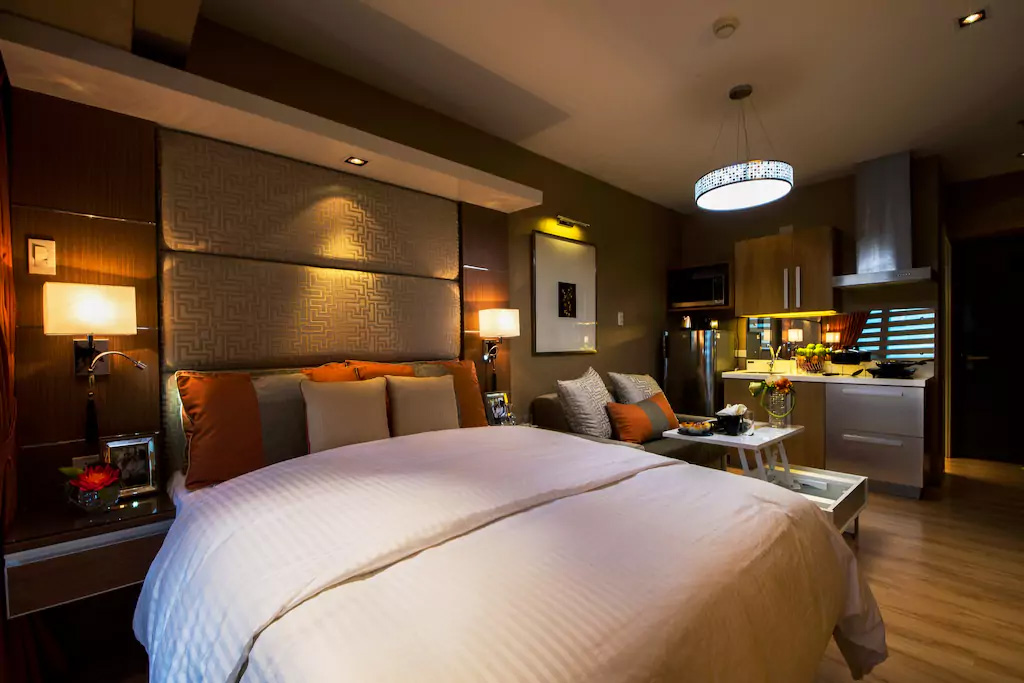 Gorgeous Studio Knightsbridge Century City
Makati, Metro Manila, Philippines
This Studio tastefully decorated studio is located on the 8th floor of Knightsbridge Residences , centrally located at the heart of Makati. Easy access to shops, cafes, bars, restaurants, and transportationThe unit is located stone-throw away from: *CENTURY CITY MALL - an upscale boutique shopping area within Century City *CENTURIA MEDICAL - state-of-the-art Out-Patient Medical Tourisn Building *A-VENUE - day & night hotspot for bars , restaurants and business affairs. *Makati Central Busi
204 AED per night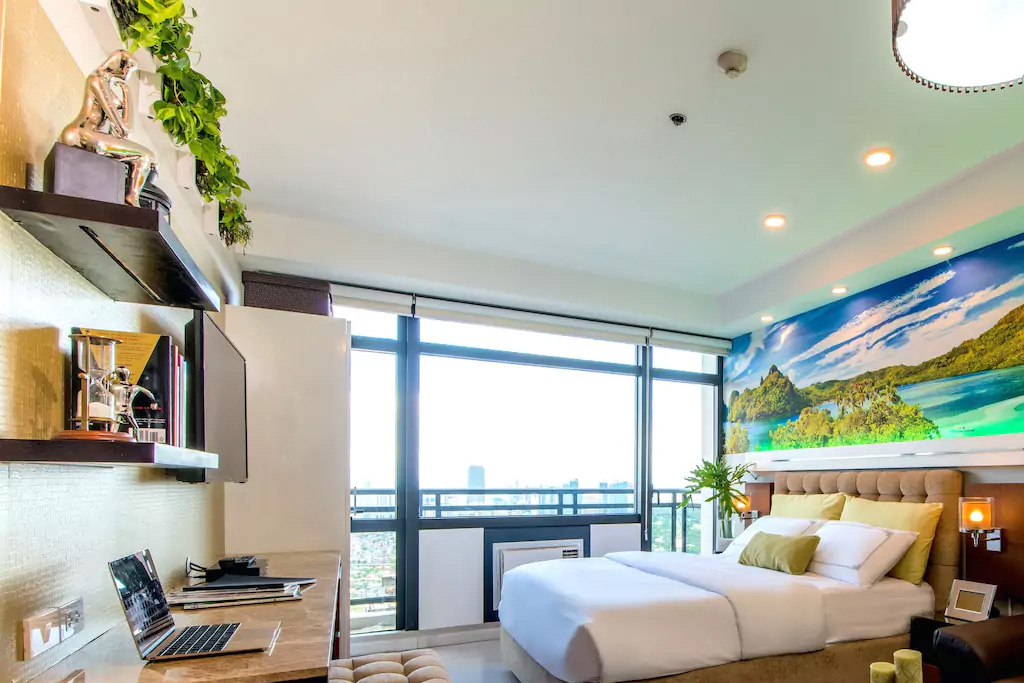 Palawan inspired Studio @ Gramercy Century City
Makati, Metro Manila, Philippines
Inspired by the enchanting beauty of nature in Palawan Philippines, voted as "Best Island in the World" for two consecutive years now, our team has conceptualized a city space that resonates the island's awe-inspiring natural wonders.
This studio located on the 55th floor in one of the exclusive residential buildings at the heart of Makati, offers its valuable visitors lush interior coupled with magnificent view of the city , river, bay, golf course & distant mountain ranges.
204 AED per night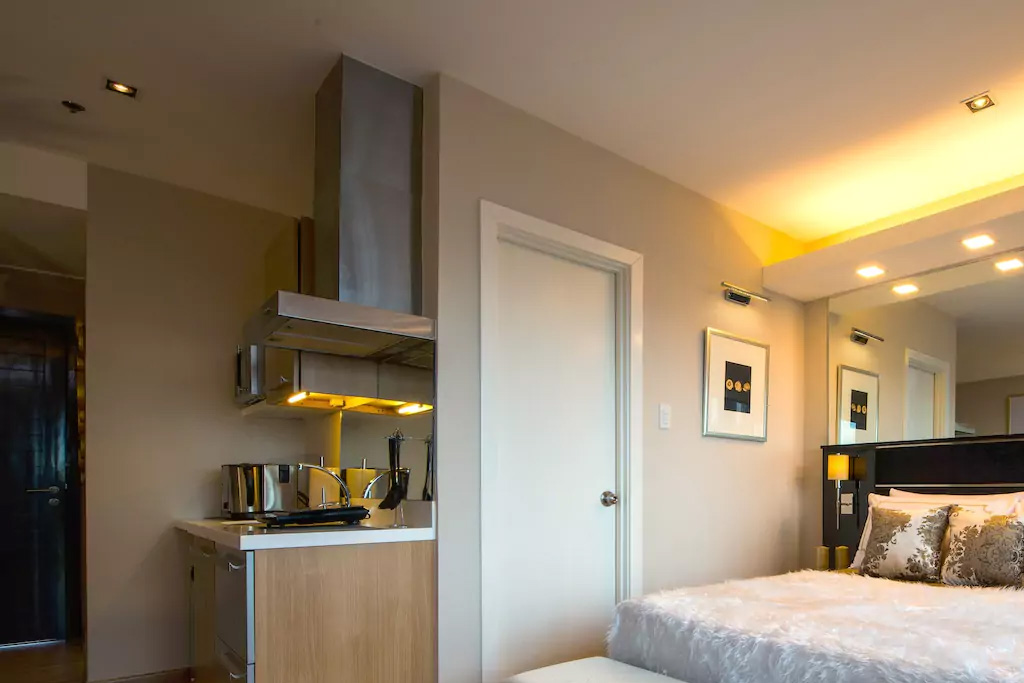 Gorgeous Studio Knightsbridge Century City
Makati, Metro Manila, Philippines
This Studio is tastefully decorated studio is located on the 56th floor of Knightsbridge Residences , which offers the enticing view of Makati skyline and easy access to daily convenience.
182 AED per night